Purchase orders and time allocation management
Lifes2good
The goal of this project was to create a solution for two main problems: managing purchase orders and tracking employees' time allocation.
Project type: Web application
"We saved money and our internal processes became more straightforward."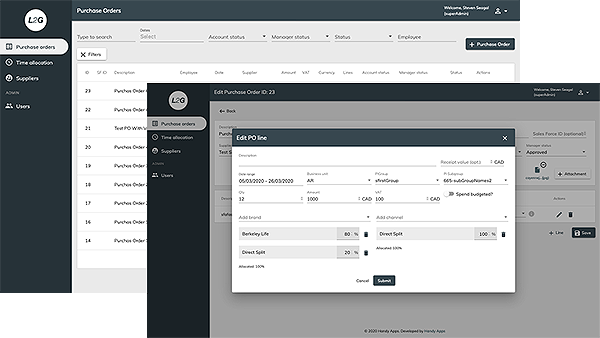 Solution
We created a Handy-based web application with the following core functionalities:
Purchase order management
Time allocation management
User management (including different user roles with specific capabilities)
Purchase order supplier management
Purchase order changes history
Email notifications for employees and optionally for their managers
Automated daily email reports with open purchase orders
API to integrate with company's systems
In client's words...
We are an investment company that acquire early-stage brands with high potential and develop them into profitable powerful brands by leveraging consumer insights, new product development and investing in science.
As a company, the cloud-based, browser independent platform was most beneficial. We have users based in three different geographic regions as well as users that regularly work remotely so being able to access the application regardless of geography or client device is hugely beneficial. Personally, the Restful API that came with the application was my favourite element. We needed to integrate data coming from the Handy Apps with some existing financial and reporting systems and the API provided was a dream to work with.
Fantastic customer service from beginning to end. The often difficult specification phase was made so much easier through the knowledge and understanding of Maciej and the team.
The development process from beginning to end was fantastic. Communication was always clear and concise and the team were always available to help.
We saved money and our internal processes became more straightforward. Now, with the platform in place, I can see numerous other applications that will sit perfectly alongside our existing Handy Apps.
We have greatly enjoyed our relationship with Maciej and the team for the past year or more and we look forward to building bigger and better things with them into the future.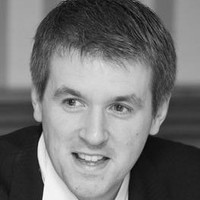 Liam GannonIT manager for the Lifes2good group of companies